A Joomla! Template for the Rest of Us
FOUNDATION OF AL GORE'S "24 HOURS OF REALITY" HOPELESSLY FLAWED
September 13, 2011: "Gore's 24 Hours of Fantasy About To Begin - An effort to "expose" climate change skeptics will instead show that Gore is a charlatan", by Tom Harris, published by Pajamas Media, Los Angeles, California, U.S.A.
Real world data shows that the intensity of cyclones (hurricanes, in the North Atlantic) is now near a 30 yr. low: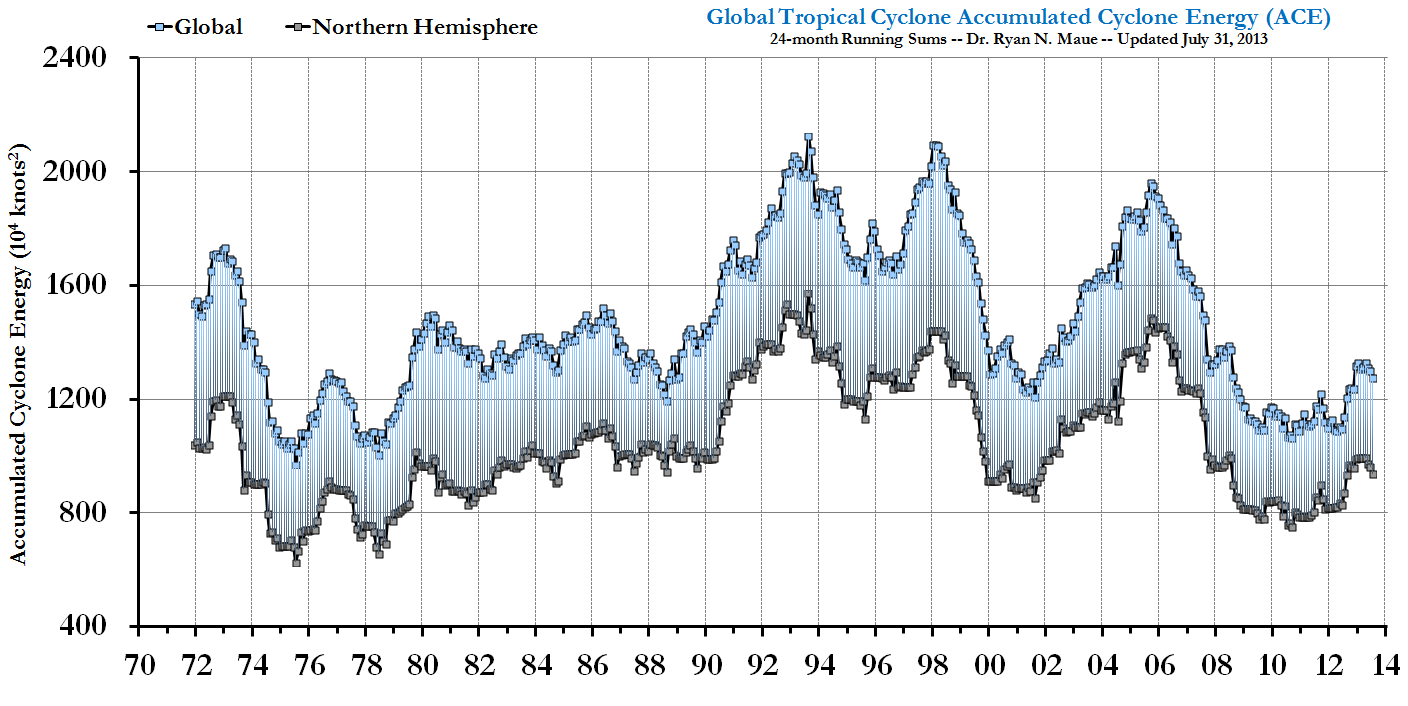 Read more about this graph and its implications.
"Unfortunately for Al Gore, but fortunately for the rest of us, much of what we will hear in his "24 Hours of Reality" extravaganza starting Wednesday evening is pure fantasy.
"Gore is completely wrong when he tells us that the science of climate change is settled. If his "Climate Reality Project" actually did promote climate realism, he would tell us that the science is in a period of negative discovery — the more we learn, the more we realize we do not understand about this, arguably the most complex science ever tackled. Rather than "remove the doubt," as Gore says, we need to recognize the doubt."
Read the whole piece.